The island of Oahu is remarkably beautiful; from its clear blue ocean waters to its lush green mountain ranges. And although it's easy to get caught enjoying the beach located just a block from the hotel, we suggest exploring the island by way of hiking through it.
Make sure to pack accordingly with the right shoes, plenty of water, sunblock, and don't forget your camera! Because not everyone is experienced with hiking, we have listed our favorite hikes in order of difficulty, beginning with the easiest.
Location: Kalanianaole Highway (Hwy. 72)
Marvel at the scenic shoreline! With its short ascent (just under a mile), its paved trail, and its breath-taking views of Makapu'u beach and mountain ridges. We deem this hike a must for hikers at all levels! If you are visiting during the Winter season, you may also see wondrous humpback whales breaching in the distance.
Easy parking located off Kalanianaole Highway (Hwy. 72) at the southeastern-most
point of Oahu.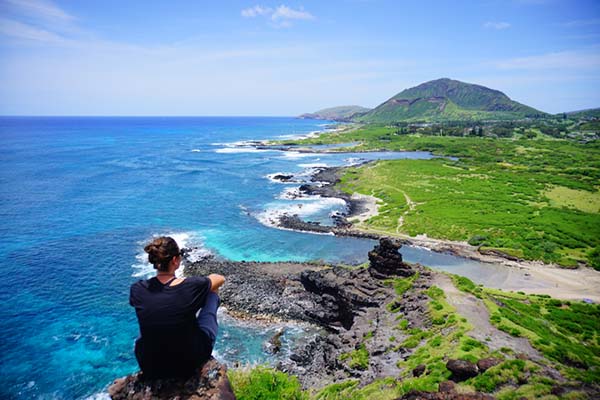 2. Manoa Falls
Location: 3860 Manoa Road past Lyon Arboretum
Conveniently located near Waikiki, this is one of the most popular waterfall hikes on Oahu. Hikers enjoy a well-maintained, 1.6-mail hike to a glorious 150ft waterfall. Due to the location and ease of the trail, this hike typically has a lot of hiking traffic but is definitely worth visiting.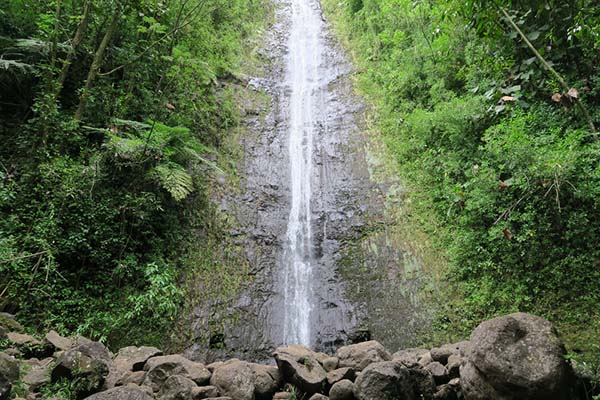 We do warn against going into the water due to the chance of contracting the bacterial disease leptospirosis.
Location: 265 Kaelepulu Drive.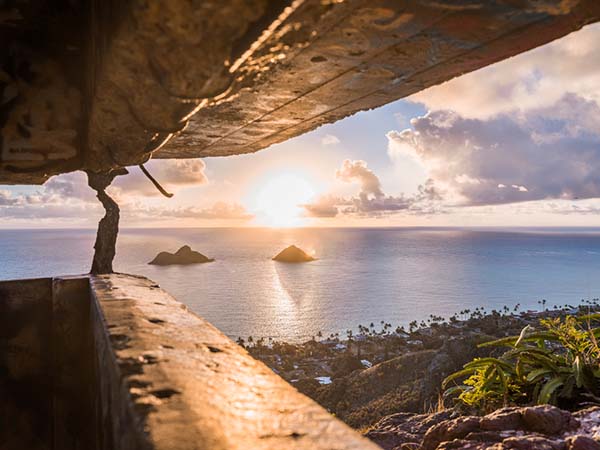 Popular among locals, you're bound to enjoy this short, kid-friendly hike with incredible views of the Mokulua Islands. This hike is ranked as easy to moderate.
4. Koko Crater Arch
Location: Park at Halona Blowhole overlook. The trail will be located on the left.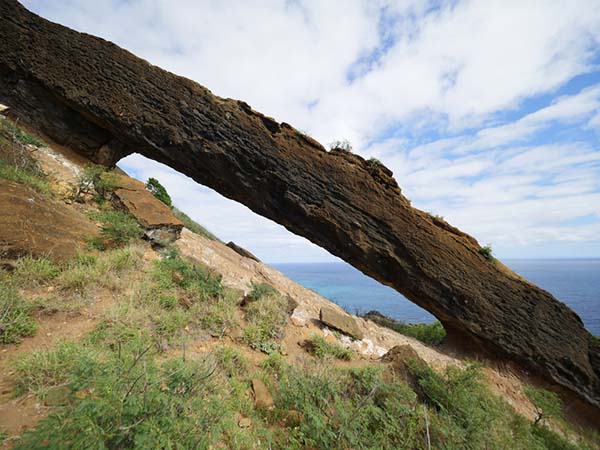 This short 0.9-mile hike takes you to a natural arch on the side of Koko Crater. This trail features beautiful wild flowers and is rated as moderate, although most of the trail is easy there are parts of the hike that are very steep. Use caution while hiking in these areas and make sure to wear the proper hiking shoes.
Location: Take H1 freeway west. Keep going until you get to Kaena Point State Park.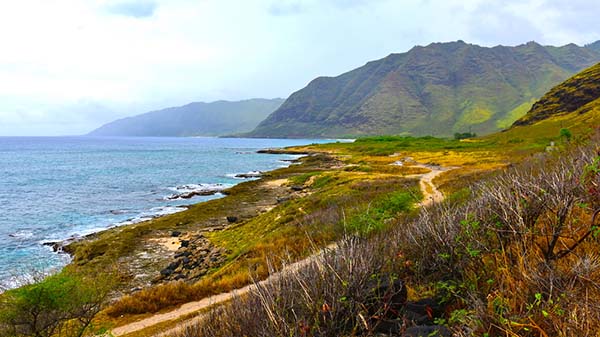 This unique hike is special in regard to its connection to traditional Hawaiian spirituality. Kaena Point or "Laina A Ka 'Uhane" is known as the "jumping off point." In ancient Hawaiian it is believed that the soul travels west before leaving this earthly realm. In the case of the people on Oahu, the souls of the ancient's journey to the westernmost point of the island which is at Ka 'ena Point.
The trail to leads to a remote and scenic protected area harboring some of the last vestiges of coastal sand dune habitat on the island, and home to native plants and
seabirds. Whales can be seen during the winter season.