With stunning beaches, clear blue ocean water, rainbows, and lush mountain ranges, Hawaii is one of the most picturesque places in the world. While you're staying with us, take advantage of the beautiful scenery that surrounds you! We've put together a list of Oahu's most Instarammable places which includes everything from fun hikes to ono (delicious) bites.
Here are some of the best spots around the island which are sure to make your friends and family jealous.
Location: 59-473 Ke Waena Rd., Haleiwa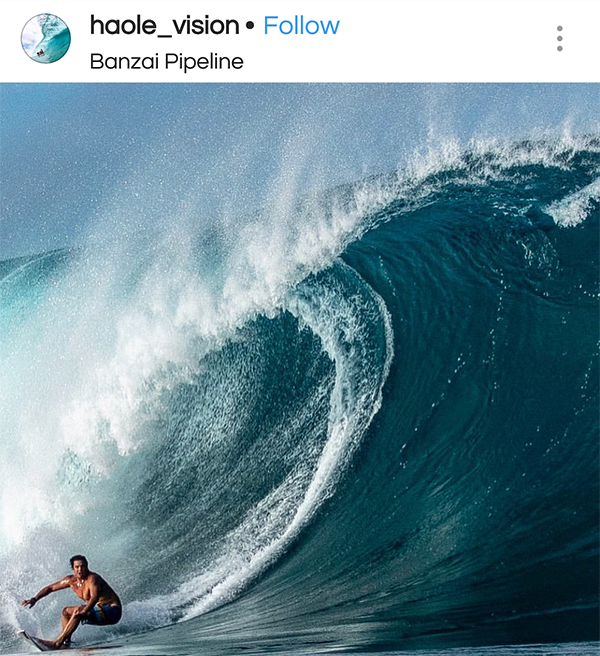 Known around the world for its perfect barreling waves, Banzai Pipeline, is a surfer's paradise. Although beautiful, the waves can be too intense for the novice swimmer, so be sure to look for warning signs prior to going into the water. And if you're not able to get into the water, no worries, photos of these massive waves are sure to excite.
Location: Nutridge St., Honolulu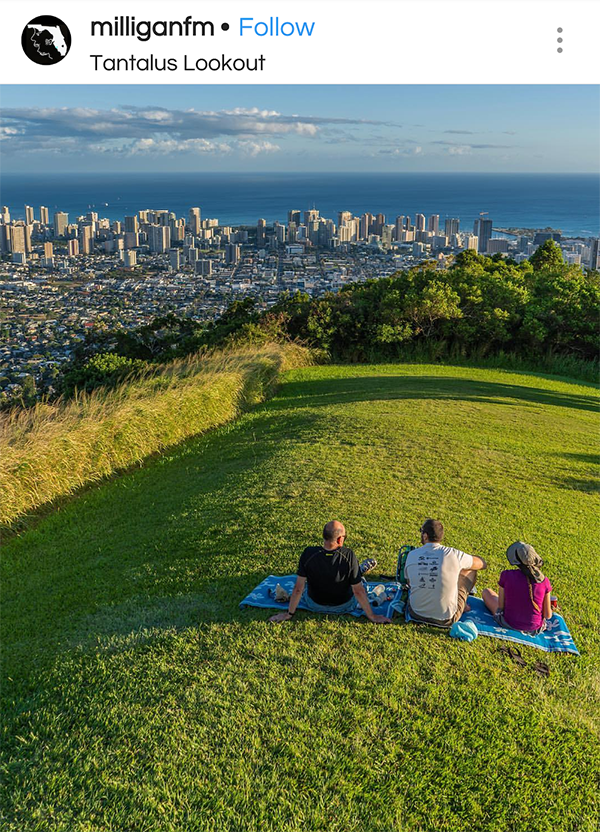 Soaring high above Oahu's major city, Honolulu, Tantalus offers breath-taking views of the city-scape. Originally named "Pu'u 'Ualaka'a," or "Hill of the Rolling Sweet Potato," named for the the sweet potato gardens that once grown atop the mountain.
Capture beautiful photos of the magnificent view, day or night.
Location: 66-087 Kamehameha Hwy., Haleiwa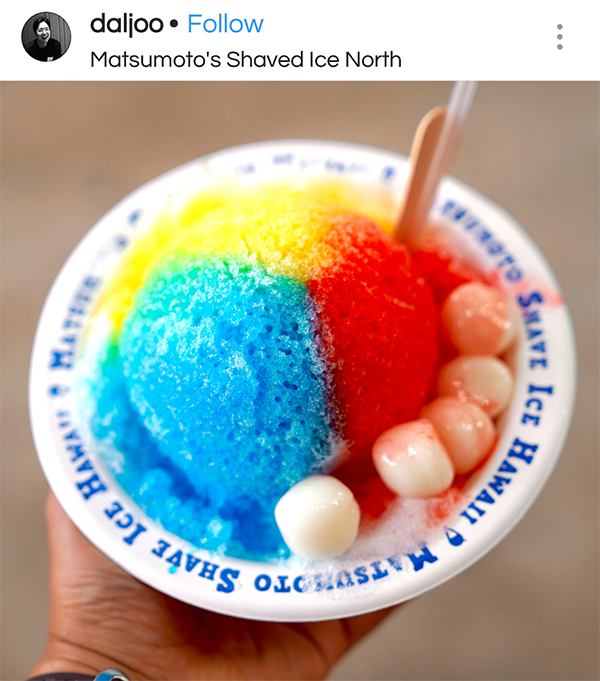 Shave Ice is a Hawaiian dessert, similar to a snow cone, as it is made from ice; the difference however, is that shave ice is exactly that, shaved ice, while snow cones are made from crushed ice. One of the most popular Shave Ice distributors on Island is arguably, Matsumoto's Shave Ice, located on the North Shore in Haleiwa town.
The brightly colored syrups aren't just tasty, but photo worthy as well!
Location: 45-680 Luluku Rd, Kaneohe, HI 96744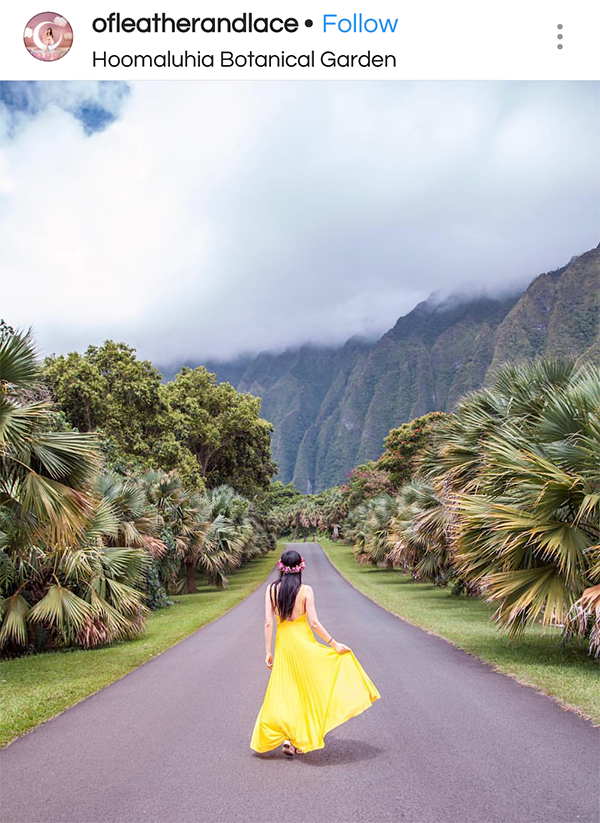 Ho'omaluhia Botanical Garden is a tropical paradise with palm frond bearing plants and other lush greenery. If you plan on visiting, we suggest going early in the morning, as this popular destination tends to become crowded later in the day.
Location: 45-680 Luluku Rd, Kaneohe, HI 96744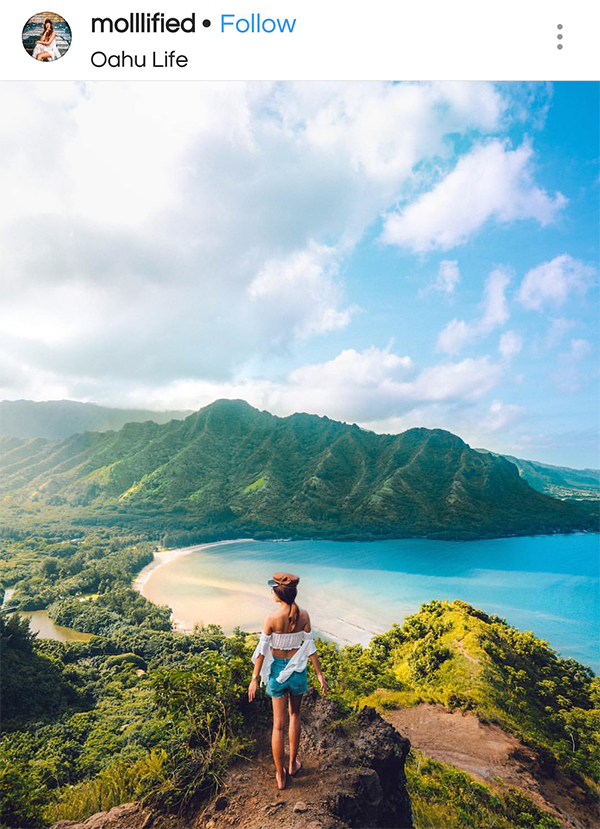 Hiking enthusiasts LOVE this hike! Although, extremely beautiful, this trail can be extremely dangerous, as this is a mountain ridge with steep drop-offs. We caution all hikers, novice and pro, to pay attention to the trail. We also suggest not hiking during the winter season (rainy season). That said, the views from this hike are magnificent and the photos produced are sure to please your social media followers. Just be careful when taking these snaps!
Location: Kailua, HI 96734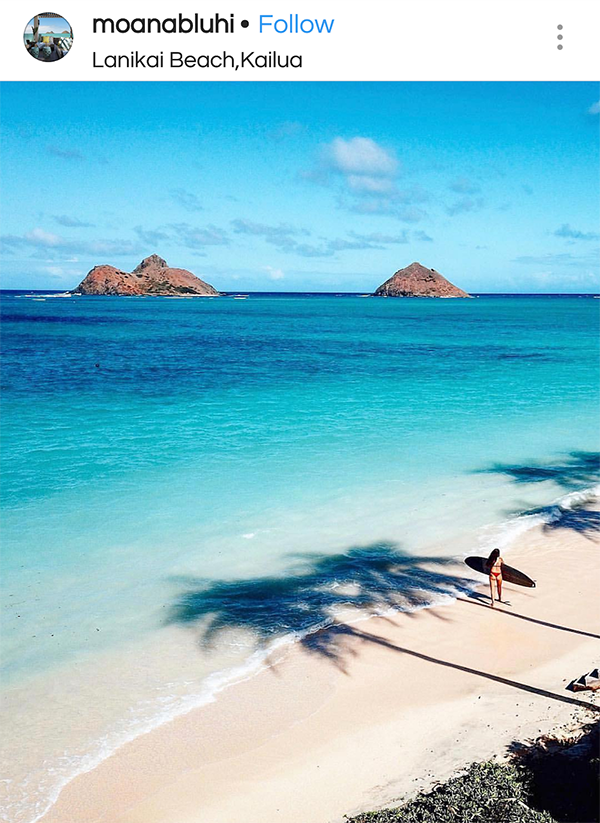 Voted the Best Beach in America, it's no wonder Lanikai Beach is so popular! Enjoy 3 miles of white sand, flat turquoise water, and a chill atmosphere. Any photo taken here is bound to be gorgeous. If it's a clear day, we challenge you to photograph the Mokulua Islands, or "Mokes" off shore at Lanikai Beach.
Location: 62-620 Kamehameha Hwy., Haleiwa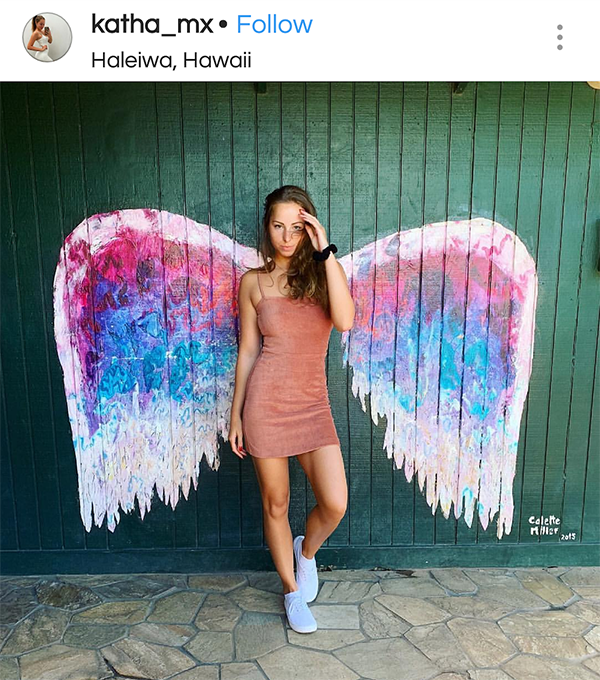 Colette Miller's fun Angel Ming mural is one of the hottest and most instagrammable places on Oahu. Make sure to stop of for a photo when you are in Haleiwa getting your Shave Ice. This mural is located directly in front of Anahulu's shave ice spot.
Location: Auloa Road, Kailua Road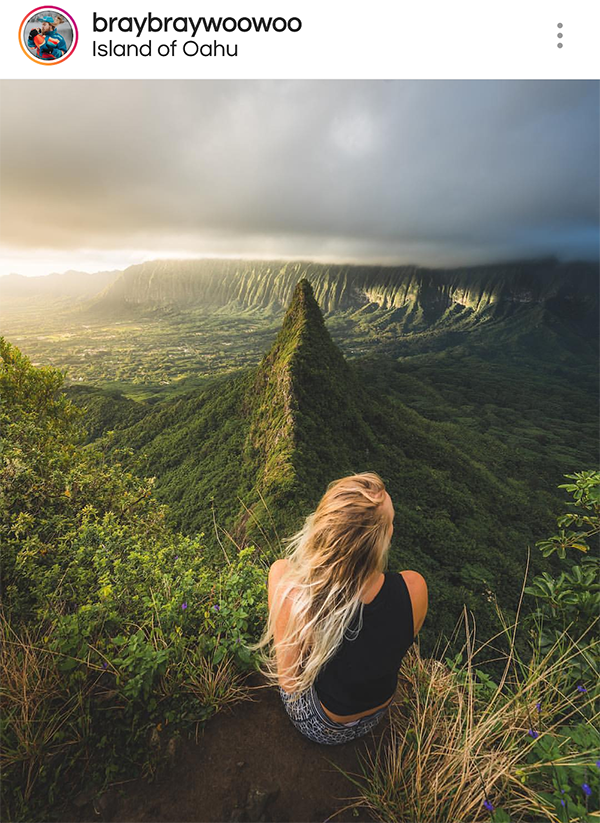 Not a hiking fan? This trail is not for you. Olomana or "Three Peaks" is a 4.5 mile hike which flows up three mountain peaks. Each peak more difficult then the next. There are ropes which hang down to assist climbers on the steeper portions of the hike, however, we would advice you to not rely on these as there is no telling how old they are or how well they are tied.
If you are up to the task, make sure to bring a camera or a smart phone as the photos from the top of the first peak are pure magic!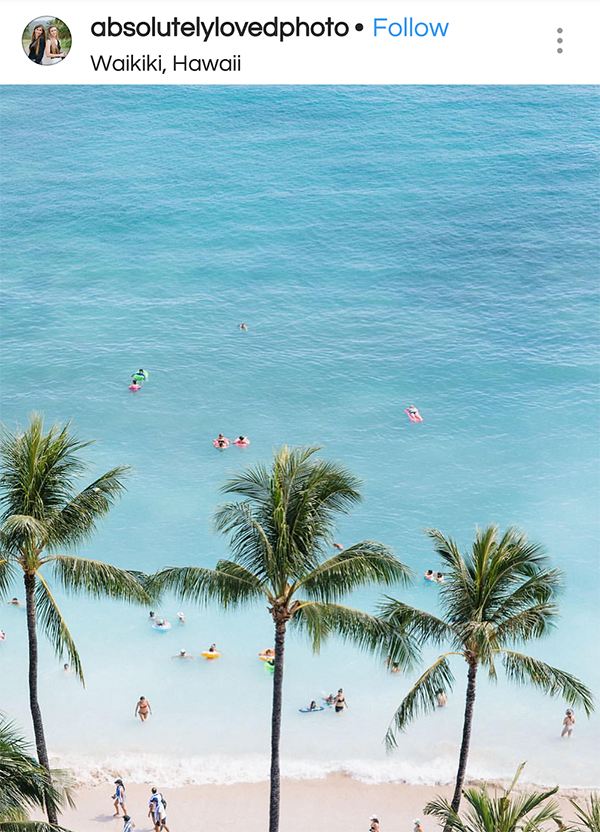 Catch the sunset on Waikiki Beach, and you'll be happy you did! Waikiki Beach is known for some of the best sunsets the world over. The beach is not too bad itself.
This two-mile beach is made up of 8-sections all of which are busy with tourists from all over the world. Though, if you get to the beach early in the morning, you'll likely find the perfect toursist-less place to take your photo.
Location: End of Manoa Road, Honolulu, Oahu, HI 96822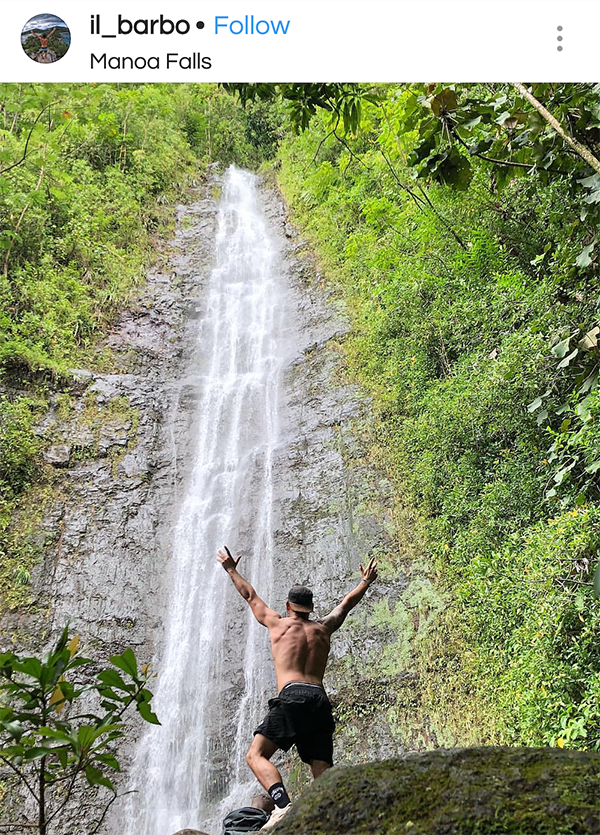 And Finally, our list would not be complete without a Hawaiian waterfall. Manoa Falls is pretty easy with a rewarding 150-foot waterfall at the end. We suggest going early due to the popularity and ease of this hiking trail.